Order Flowers now for guaranteed delivery before Hazel's visitation.
Hazel Sedotal Dugas
New Iberia – Hazel Sedotal Dugas passed away peacefully June 6, 2022 in her home surrounded by family. Funeral services will be held at 11:30 am on Thursday, June 9, 2022 at Pellerin Funeral Home.
A gathering of family and friends will be at the funeral home on Thursday from 9:00 am until Recitation of the Rosary at 11:00 am.
Hazel was born in New Iberia, Louisiana on August 13, 1942 to the late Leonie "Slim" Sedotal and Estelle Landry Sedotal. She was a dedicated mother and grandmother that enjoyed being surrounded by family and hearing stories of her kids' childhood shenanigans. Ms. Dugas was a retiree of Piccadilly.
Ms. Dugas is survived by two sons, Terry Dugas (Susan) of Houston, Texas and Gene Dugas (Tammy) of New Iberia; daughters, Cyndi Dugas Melancon (Saul) and Amy Dugas Alexis (Robert), both of New Iberia; a sister, Juliette Sedotal Leleux of New Iberia; a brother, Michael Sedotal of Lake Charles; grandchildren, Karen Dugas Dutton (Aaron), Terry "TJ" Hebert, Quinten Dugas, David Dugas, Bradley Louviere, Leah Garb, Kaylon Hicks, Giovanna Sassone, Tajah Spencer and Tricia Collins; 7 great-grandchildren; one great-great-grandchild; and a host of beloved nieces and nephews.
In addition to her parents, she was preceded in death by a sister, Kathleen Sedotal Bouton; a brother, Hayward Sedotal; and a granddaughter, Heather Dugas.
Pallbearers will be Bradley Louviere, Christopher Leleux Sr., Craig Leleux, Derek Leleux, Saul Melancon and Wayne Leleux.
Honorary pallbearer is Michael Sedotal.
Special thanks to Acadian Hospice for their guidance and support during this difficult time.
Pellerin Funeral Home, 502 Jefferson Terrace Blvd., New Iberia, LA 70560, (337-365-3331).
To plant memorial trees or send flowers to the family in memory of Hazel Dugas, please visit our flower store.
---
Guestbook
I feel so lost without you Mama, I missed you before you even left
Amy Alexis Jun 10 2022 7:52 PM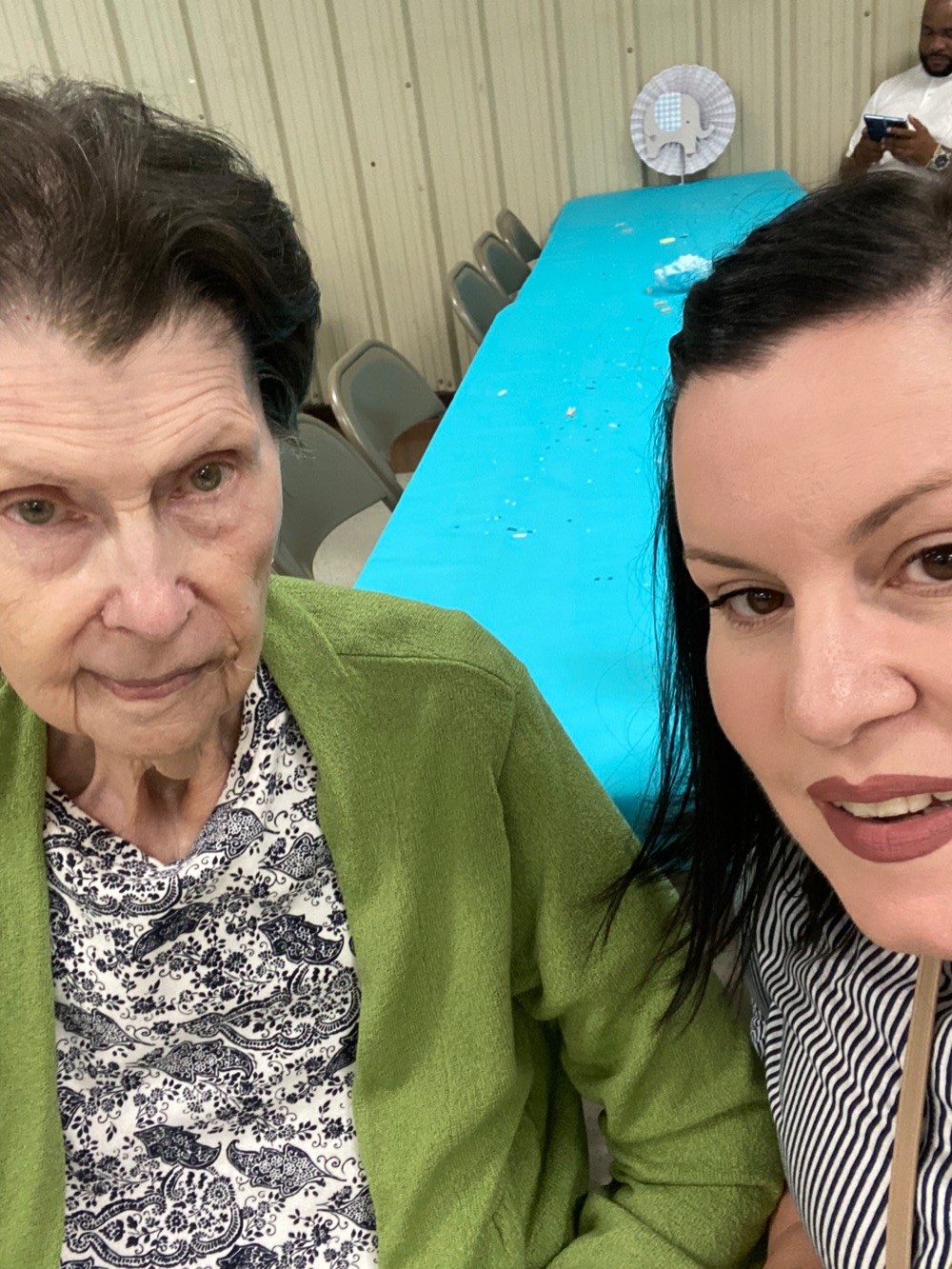 A candle was lit in memory of Hazel Dugas
Mary Hutchinson Jun 8 2022 2:36 PM
A candle was lit in memory of Hazel Dugas
Michael and Carol Ferguson Jun 8 2022 1:30 PM
SO VERY SORRY FOR YOUR LOSS OF YOUIR MOTHER.REAT IN PEACE HAZEL.
margaret gonsoulin Jun 8 2022 12:28 AM
I love u maw maw it's hard to beleive ur gone I am gonna miss u sm -lillian licon
Lillian licon Jun 7 2022 9:11 PM
A candle was lit in memory of Hazel Dugas
Brandi Lopez Jun 7 2022 5:56 PM
A candle was lit in memory of Hazel Dugas
Shavonne Boutte Jun 7 2022 3:41 PM
A candle was lit in memory of Hazel Dugas
Claire Bissell Jun 7 2022 3:00 PM
A candle was lit in memory of Hazel Dugas
Annette Melancon Jun 7 2022 12:27 PM
A candle was lit in memory of Hazel Dugas
Melanie Dagher Jun 7 2022 11:16 AM
Show More Entries