Order Flowers now for guaranteed delivery before Vicky's visitation.
Vicky Rodrigue Zagar
New Iberia - Funeral Services will be held at 2:00 pm on Friday, March 19, 2021, at Pellerin Funeral Home in New Iberia for Vicky Rodrigue Zagar, 66, who passed away on Tuesday, March 16, 2021, at Ochsner Lafayette General Medical Center. Entombment will follow at Holy Family Cemetery. Rev. David Denton will be the Officiant. The family requests that visiting hours be observed at the funeral home from 9:00 am until 2:00 pm on Friday. A resident of New Iberia, Vicky Rodrigue Zagar was born on December 21, 1954 to the late Calvin and Mary Lou Peveto Rodrigue. She was a faithful member of Highland Baptist Church, where she was very active. She taught Sunday school, was a prayer group leader, and was a mentor for many ladies. She had a servant's heart, and always put the needs of others first. She was a loving wife, mother and grandmother, and served the Lord with every ounce of her being. She touched many lives, and brought countless people to know Jesus because she loved Him enough to share that love with others. She is now sitting at the feet of Jesus, singing and pain free in her glorified body. Mrs. Zagar is survived by her husband of 46 years, Joey Zagar; daughters, Dayna Sullivan (Billy) of New Iberia, Kayla Frederick (Shane) of New Iberia, and Mary Hildago Frey of Iowa; six grandchildren, Tanner Sullivan, Baylee Sullivan, Nash Frederick, Lola Frederick, Colin Frey, and London Frey; three siblings, Gene Rodrigue (Sandra), Joey Rodrigue (Tina), Kevin Rodrigue (Toni); and a brother-in-law, Allen Broussard. In addition to her parents, she was preceded in death by a sister, Elizabeth Broussard; and her stepmother, Elodie "Dee" Rodrigue. Pallbearers will be Shane Frederick, Billy Sullivan, Joey Rodrigue, Kevin Rodrigue, John Labry, and Zane Zagar. Honorary pallbearer is Gene Rodrigue. Pellerin Funeral Home, 502 Jefferson Terrace Blvd., New Iberia, LA 70560, (337-365-3331) is in charge of arrangements.
To plant memorial trees or send flowers to the family in memory of Vicky Zagar, please visit our flower store.
---
Guestbook
A photo was added for Vicky Rodrigue Zagar
Tanner Mar 26 2021 12:00 AM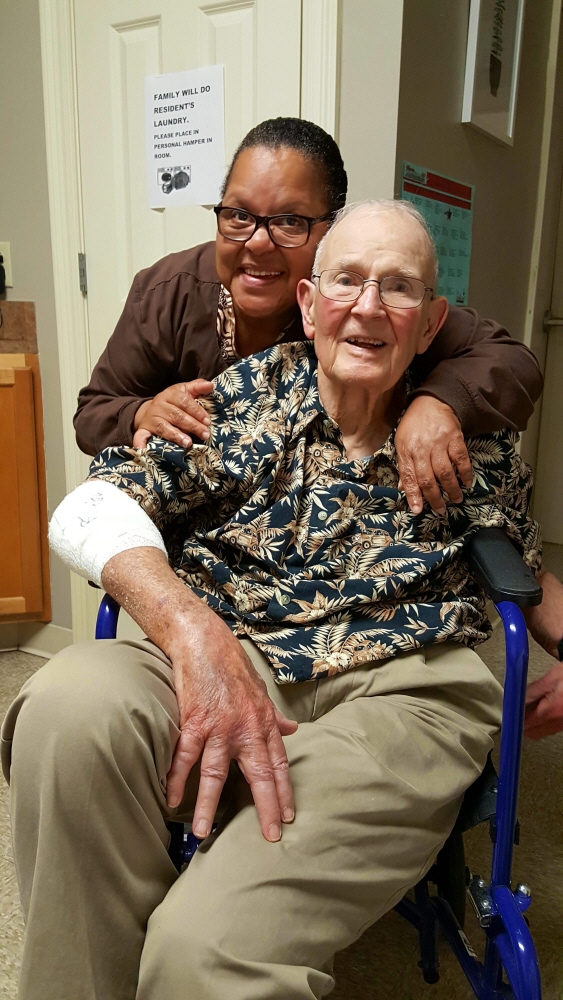 we all loved mawmaw
Tanner Mar 24 2021 12:00 AM
I love u maw maw
Tanner Mar 24 2021 12:00 AM
We loved her and we miss her tanner Sullivan
Tanner Mar 24 2021 12:00 AM
Vicky's passing made me so sad for her family but I know she is at the feet of Jesus now. I remember when I went to First Baptist Church, Vicky was one of the first people to reach out to me and was tremendously kind. Just so sorry to hear of her passing.
Phyllis Romero Mar 20 2021 12:00 AM
To Joey, You and Vicky have forever been in my heart. She was one of a kind. I'm sure she and Annie are cutting up in Heaven. Sending my love. Sue Wade (Greig)
sue w greig Mar 19 2021 12:00 AM
So sorry to hear of Vicky passing fly high beautiful Angel.Prayers for the family
Patricia Provost Mar 19 2021 12:00 AM
I was so sorry to hear that Vicky passed away. She was such a sweet person and always a pleasure to be around. My sincere condolences to Joey the girls and all the family. Prayers for you all Eric Armentor
Eric Armentor Mar 19 2021 12:00 AM
A heart of gold. This woman touched so many of us and has been such a great example of Christian living. I am so thankful and blessed to have known her for more than 20 years and served with her in many capacities of God's work. No matter the pain she was in, she never stopped serving and never stopped inspiring others. My heartfelt prayers and condolences go out to Joey, Dayna, Kayla, Billy, Shane, and those grandbabies. She loved her family and the Lord unconditionally. Comfort in knowing she is with her Lord and Savior in her glorified body free of the pain.
Dianna Husers Mar 18 2021 12:00 AM
Ive known Vicky since I was 10 years old. She is a lifelong friend and we have shared so many memories together. She introduced me to my husband Tom. We were pregnant with Thomas and Dayna at the same time. Kept in touch over all of these years and when we would see each other it was as if we were never apart. She was like a sister and most importantly my sister in Christ. I loved her and her family. All of my family loved her including my parents and brothers, husband, and my children. I take such great comfort in knowing that she is sitting at the feet of Jesus. As everyone has said Vicky was beautiful inside and out. She had a servants heart, and I will miss her greatly! I will miss her accent, her laughter, and her friendship, and love!
Gayle Wills Mar 18 2021 12:00 AM
Show More Entries